HEAD GRAPHENE 360 ALPHA ELITE
HEAD GRAPHENE 360 ALPHA ELITE - Revolucionario Graphene 360. La Alpha Elite también lo incorpora. Con nuevo diseño y mejores prestaciones, es una pala muy a la altura de las mejores.
By buying this product you can collect up to 8 loyalty points. Your cart will total 8 points that can be converted into a voucher of 1,60 €.
More info
INTRODUCCION DE LA PALA
La HEAD GRAPHENE 360 ALPHA ELITE, es una de las palas Head más de moda. La serie Alpha Elite y en concreto este modelo, se compone por una forma lágrima overize, más amplia y ancha de lo normal con la que aumentaremos tanto potencia como punto dulce.
Si te gustan las palas Head, esta es una de las más recomendadas.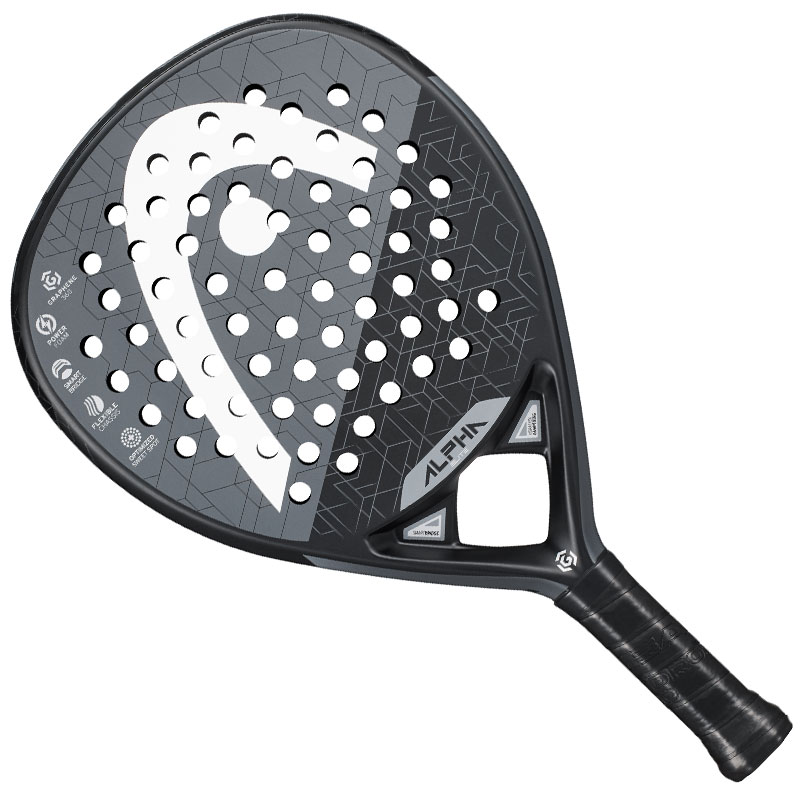 TIPO DE JUGADOR
Recomendada para jugadores de buen nivel, intermedios, avanzados o profesionales. Es una pala equilibrada, aportando tanto control como potencia en la pista. Además, con las nuevas tecnologías se ha conseguido una pala mejor que ediciones pasadas.
CARACTERISTICAS DE LA PALA
Entre las características de la nueva HEAD GRAPHENE 360 ALPHA ELITE, tenemos que destacar las siguientes:
De forma lágrima y extenso punto dulce. Posee el mismo molde que la Alpha Elite de la temporada actual. Es un formato que va bien y no hay porque cambiarlo.
Su balance es medio-alto, consiguiendo así un mejor impacto en golpes de potencia. Con un grosor de 38 milímetros y un peso que oscila a partir de 360 gramos, tendremos una amplia variedad de pesos.
Con fibra de carbono y la revolucionaria tecnología Graphene 360 en el marco, se forma un plano súper resistente al uso habitual.
En los planos, tendremos fibra de vidrio. Material que nos permitirá un alto rebote. Ideal para desde el primer momento notarnos cómoda con ella en nuestras manos.
Tecnología Smart Bridge en el puente que mejora la aerodinámica y sistema de perforado exclusivo de Head Padel llamado Optimized Sweet Spot.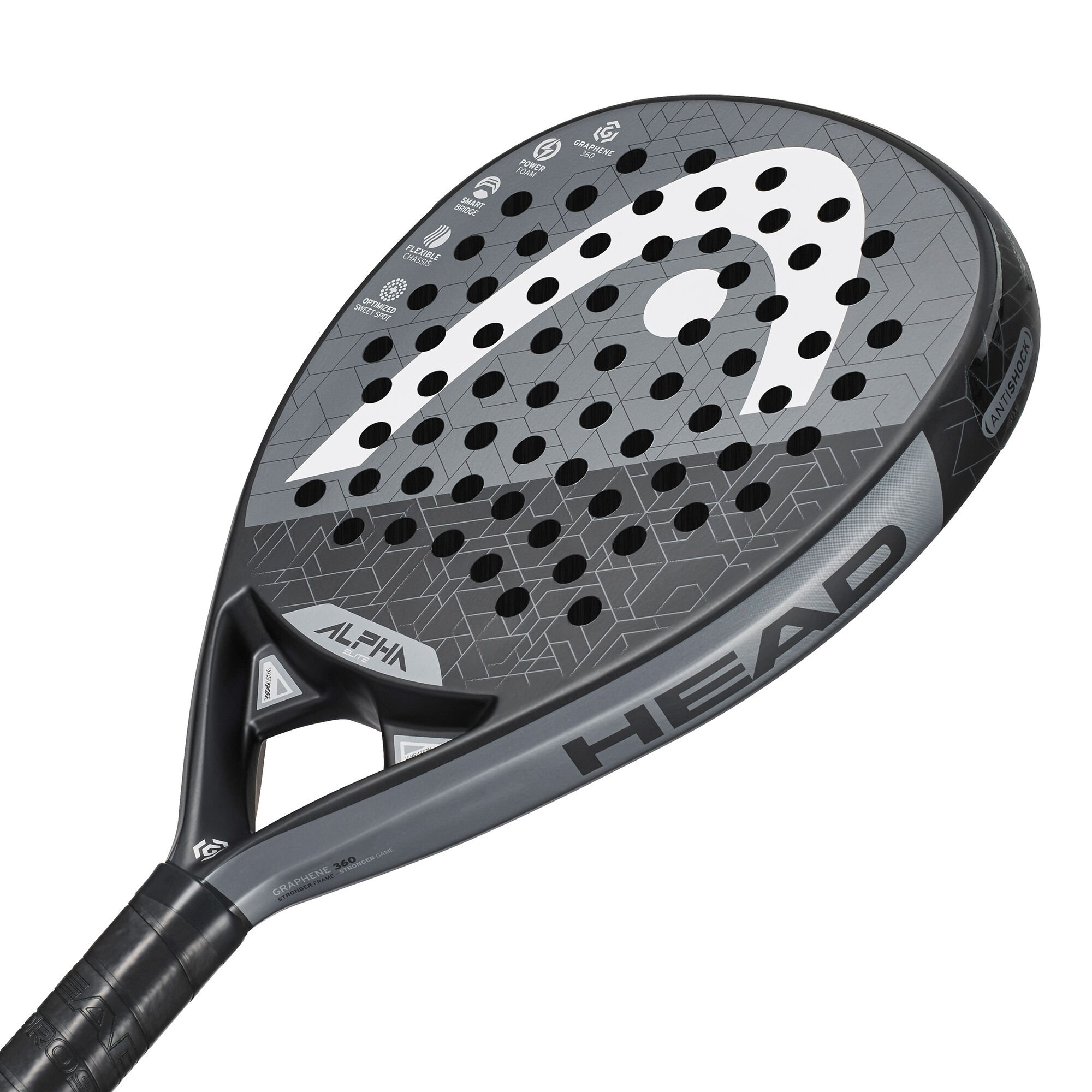 ESTILO DE JUEGO
La HEAD GRAPHENE 360 ALPHA ELITE, ya lo hemos dicho en el tipo de jugador. Es una pala para jugadores de nivel avanzado. Nos dará un estilo de juego estupendo sobretodo en la zona de ataque, pues a pesar de ser una forma lágrima, tiene un toque muy agresivo.
Otra pala Head que te puede interesar es la HEAD GRAPHENE 360 ALPHA PRO.